Unmatched Cloud Migration Expertise
Migrating to the cloud can improve agility, performance, and cost savings by moving all, or a key subset, of your workloads to the cloud. However, many companies struggle to develop the right staff, tools, and processes to migrate quickly and cost-efficiently. We leverage our experience helping companies architect for scale, avoid common pitfalls, and navigate complex funding programs to accelerate migrations & prevent stalled efforts.
We work closely with your team to understand your unique business requirements, and design a solution that will work for you as your needs evolve. Platform-driven cloud operations is in our DNA, so we architect your cloud with a deep understanding of how to enable security, scale, and efficiency.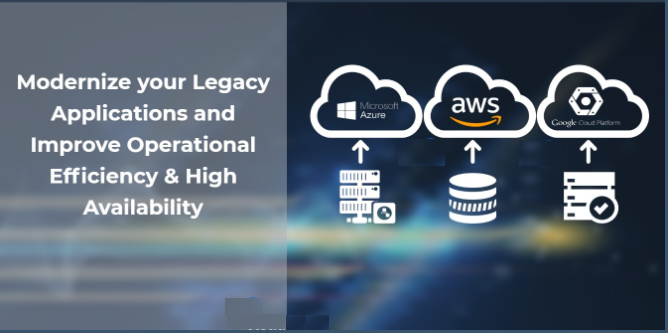 Accelerate Cloud Migration
Architect for Long-Term Cloud Success
Enable Security & Governance
Rajinfosys can help simplify the process of migrating assets from your data center to AWS or Azure. Our Migration Services enable you to efficiently assess and model workloads for migration. Then you can manage and optimize your infrastructure for cost, usage, performance, and security once they are running on the cloud. This helps reduce complexity and allows you to move faster in your migration process.
We have a structured process that incorporates your unique requirements, and architects a solution that leverages best practices and enables scale as your needs evolve and your business grows. Our cloud architects will analyze your existing architecture, understand your business needs, and perform a TCO Analysis or Cloud Economics Assessment. Our team will design and build a custom cloud environment that meets your security, compliance, agility, & cost-efficiency requirements.
Leverage AWS & Azure funding programs to offset costs
Understand team goals and technical limitations
Meet unique security & compliance goals
Executive & stake-holder alignment
We combine our platform driven approach with the knowledge we have built being in the trenches with our Retail, Supply Chain and SaaS providers to help you avoid common pitfalls and architect your SaaS transformation to operate at scale.
Build IaaS resources to run your software on the cloud
Single & Multi-tenant SaaS solutions
Enable scalability to meet future demand
Rajinfosys can help you uncover the core structural deliverables associated with your application modernization project.
Application Refactoring
AWS & Azure Transformation
Project Services, Database, & Data Transformation